If you found a service online in the past, you probably did a Google Search for something like "Plumber Near Me" or "SEO Expert". You found what you were looking for because you stumbled upon a result on the first page that met your criteria or looked promising. We understand the technical aspect of getting businesses to rank higher in searches.
Contact us today for a consultation about growing your business to a first page result on Google and other search engines.
Local SEO - Local Search Engine Optimization
Get Listed, Get Found, Be Heard!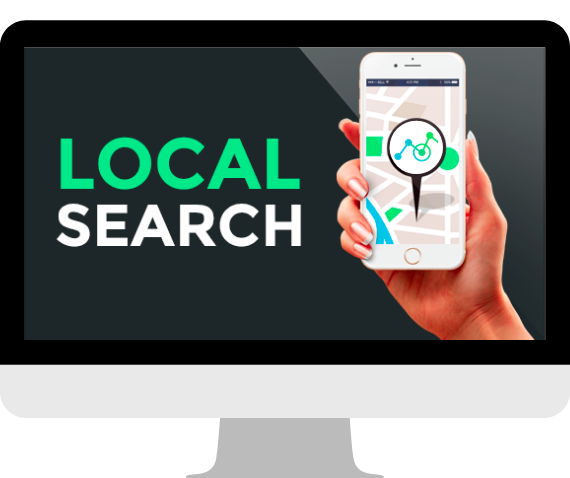 We provide high quality, organic lead generation through our Local Search Engine Optimization service. Here's what's included:
Directory & Aggregator submissions
Location Data Management
Real-time Profile Management
Thorough Data Cleansing Process
Duplicate Deletion
100% White Hat, Organic SEO
Landing Page Promotion
Google My Business & Facebook Integration
Optional Call Tracking
Monthly Reporting
We're here to help get your business ranking higher on Google and be seen by consumers. Running a business is extremely difficult on it's own. You know how to handle all of the complexities of your business, and have a great product or service, you just need an audience to discover it. We have what it takes to get you discovered and can literally put you on the map.
Our Local SEO services will increase your Google ranking for searches that are Local to the search area. For instance, "Web Designer near me" or "Web Designer Toronto" are both examples of a Local Search. These results depend on a variety of factors such as a strong internet presence, or reviews to rank above other competitors. Omni Evolutions uses custom and proprietary software, in combination with Real-time profile management, Data Cleansing, Review management, and a Deep Google and Facebook integration to help you rank higher for these Local searches.
So while you enjoy doing what you do best, have our SEO experts handle the rest!
Testimonials and clients
The identity of these clients have been kept confidential as per our Privacy Agreement.
WHAT ARE YOU WAITING FOR?